Guidelines approved by State of Delaware
for reopening Take the Lead
​
Take the Lead Dance Studio in Hockessin, DE has been approved for reopening our studio by following the guidelines set in place for exercise facilities. For the safety of students and staff, these guidelines must be followed. We appreciate everyone's understanding and support.
​
With a fire code capacity of 132, we will follow the 30% allowed by law at below 40 people including instructors, students and staff

No spectators will be allowed in the studio. Only students with confirmed appointments will be allowed

All common areas will be cleaned and disinfected at least once during the day and at night after the last student has left the building

All surfaces that are touched by staff and students will be kept cleaned and disinfected regularly

Restrooms will be cleaned thoroughly with an approved disinfectant no less than every two hours.

All instructors, staff, and students will be required to wear face coverings in accordance with the state of emergency orders

Signs issued by the State departments of DSHH and DPH in English and Spanish will be posted on the entry door and in the studio citing those orders

Our website will cite any, and all guidelines listed for the public to follow

Any walk-ins will be required to follow the cited guidelines

Anyone not following the guidelines will not be allowed to remain in the studio

Questions about the health and wellness will be asked of each individual as they enter the studio

Instructors will perform a daily health check as suggested by the DE Division of Public Health. Additionally, our instructors will be asked to wash/sanitize their hands regularly throughout the day and will adhere to strict social distancing guidelines.

Hand sanitizers will be placed in several locations in the studio allowing for ease of use for staff and students

Use of credit cards will be encouraged with the POS merchant servant machine cleaned after each use

All musical equipment including computers and stereos will be properly cleaned after each use

All group classes will be done within the guidelines of social distancing in compliance of the current guidelines

All group classes will be limited in size of no more than 10 people including the instructor

All students will practice social distancing of at least 6 feet from any other student/teacher with no touching

All private lessons will be done on a separate area of the studio away from group classes with no intermingling

The studio will be cordoned off with separate areas for private and group classes

Students and instructors will bring their own water bottles

We will cover our water cooler and coffee maker in order to prevent unseen usage

We will not hold any dance socials where there is a possibility of contact among students, staff, or guests
​
​
We are committed to having a safe, healthy environment where we can all pursue
the gift of dance, renew and reinforce friendships and enjoy the benefits
the studio has been able to offer so many of us.
Proven
3-Way
System of Learning
To get the most out of the time and money you invest in your lessons at
Take the Lead, we encourage students to use as many
of the tools of learning we offer.
​
Group classes allow you to practice steps repeatedly with a variety of partners.
​
Private lessons work on specific techniques and styling
personal to you and your goals.
​
Dance socials give you the opportunity to practice in 'real world' situations
what you've been working on in your private and group classes.
Gift Certificates Available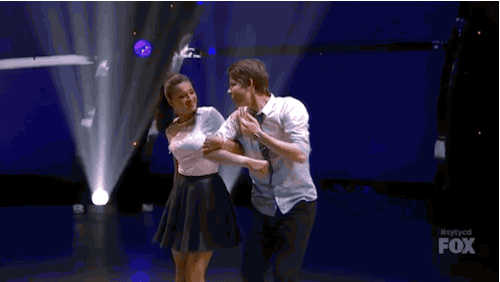 "

It must be quite a trip for an accomplished dancer to encounter a complete novice; Peter Ennis at the studio has been the soul of patience in teaching a complete beginner like me. The grace and humor with which he has handled my classes are qualities you cannot buy. I may never be a more than a passable dancer, but Peter deserves the credit akin to teaching Baryshnikov … what really measure success is not where you have landed, but how far you have traveled to get there."
​
​
--Rita D