A note from Peter and Debbie,
​
We wanted to take a moment to relate how our studio is responding the Corona virus and how we, as a dance community can continue to develop. As business owners, we believe
behind every problem is an opportunity to grow. This is certainly a situation that
tests that theory but there can be no testimony without the test.
​
Of course, our first obligation is to the health and well being of our students and staff. Nobody knows who may have been infected or how long we will be affected by this. As a studio,
we have taken every possible means necessary to provide a healthy environment
with zealous cleaning, having on hand as many personal sterility products
as we can, and encouraging those who may feel ill to stay home.
​
We have temporarily put our Saturday socials on hiatus as we felt it was the right thing to do.
We have also put our group classes on hold for the time being.
For those who want to stay connected with the people in the studio, every Friday night at 8pm until the shutdown ends, we we will host a Zoom social. It's a great way to stay connected with friends and family while maintaining social distancing. Simple click on this link to get connected.
We continue adding videos to give students things to practice at home. Teachers are also doing video calls, Facebook live sessions, group chats, internet office hours and using every means possible to continue our dance community staying mentally and physically active.
​
​
From beginner to advanced dancers, we want to create value for every student to continue to learn in safe and healthy conditions. We believe dancing provides one of the best ways
to remain physically, mentally and psychologically healthy
and we want to continue to provide that.
​
We appreciate everyone's patience as we figure out how best to deal with a situation
that no business has had to deal with in our lifetime. We will do our best to
update everyone with any changes of the schedule through newsletters,
on this website,on Facebook and in direct emails whenever possible.
​
We ask you continue to follow the advice given by health experts
and pray for the well-being of others.
​
Peter & Debbie Ennis
Owners -Take The Lead Dance Studio
Proven
3-Way
System of Learning
To get the most out of the time and money you invest in your lessons at
Take the Lead, we encourage students to use as many
of the tools of learning we offer.
​
Group classes allow you to practice steps repeatedly with a variety of partners.
​
Private lessons work on specific techniques and styling
personal to you and your goals.
​
Dance socials give you the opportunity to practice in 'real world' situations
what you've been working on in your private and group classes.
Gift Certificates Available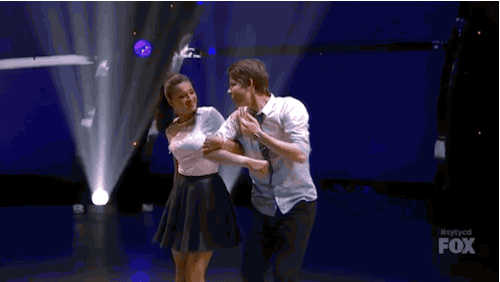 "

It must be quite a trip for an accomplished dancer to encounter a complete novice; Peter Ennis at the studio has been the soul of patience in teaching a complete beginner like me. The grace and humor with which he has handled my classes are qualities you cannot buy. I may never be a more than a passable dancer, but Peter deserves the credit akin to teaching Baryshnikov … what really measure success is not where you have landed, but how far you have traveled to get there."
​
​
--Rita D